Turn Notion Into Your Email Inbox With the Email Hub Template
If you are coming from Evernote, Monday.com or Clickup, you will soon realise that Notion is missing a critical feature at the moment - you cannot natively use a Notion function to send emails into Notion and turn emails into tasks to be tracked.
That being said, Notion is still a great project management tool that is extremely versatile and flexible. And it being one of the fastest growing web applications of the year is testimony to how much we all love Notion. That's why we created an integration tool called TaskRobin for Notion that will help you seamlessly save emails to Notion with all your attachments, email data (subject line, sender, timestamp etc.) with just one click. All you need to do is to forward your email into one of TaskRobin's private robot inbox and we will take care of it from here.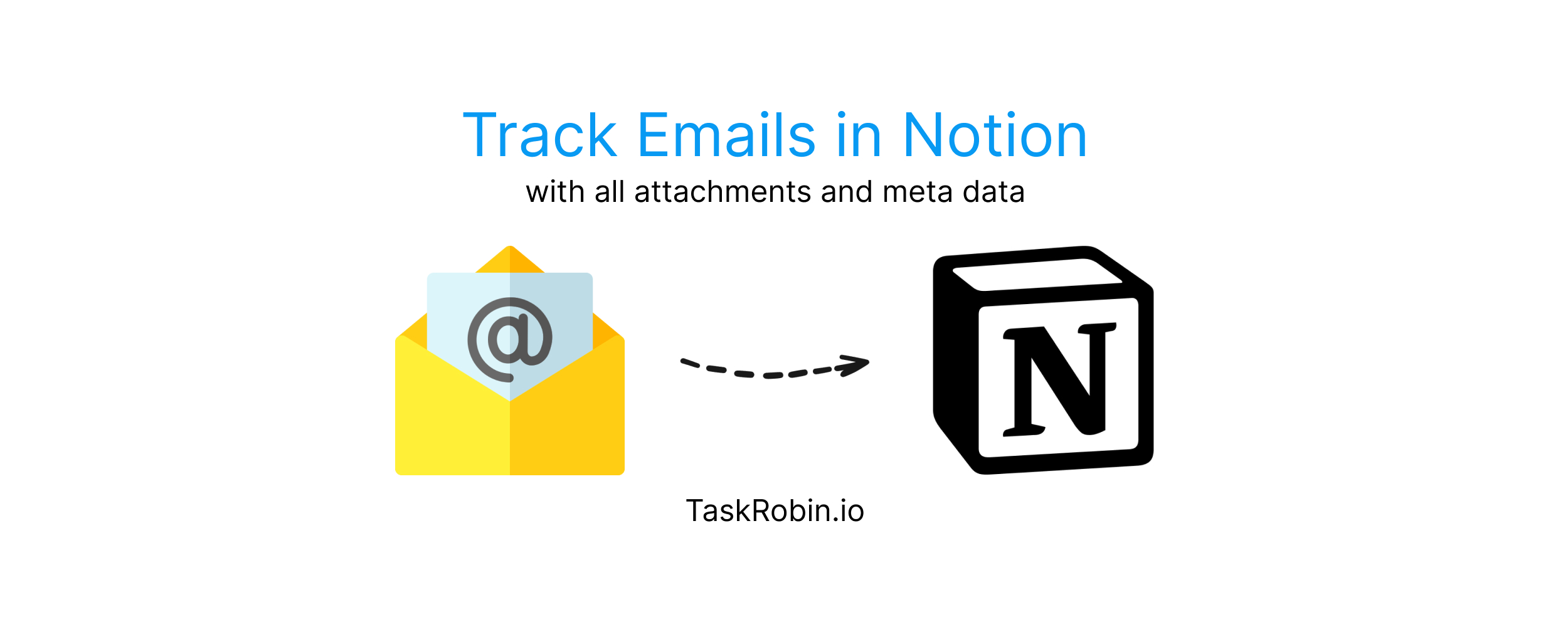 So what happens after I manage to save my emails to Notion?
Here's when you can utilise our suite of free+ templates available to categorise, organise and track emails for various purposes. We have made templates to manage emails as tasks, track email receipts, manage customer support tickets for all our registered TaskRobin users!
Let's take a look at the most powerful template we offer: The Email Hub template (P.S. this template has been reviewed, approved and listed on the official Notion template gallery!)
With TaskRobin, you can tag your email as you save them into Notion by using #hashtags in the first line of the email content. The Email Hub template will then automatically organise and create a priority view to show all your #urgent and #todo action email items in Notion.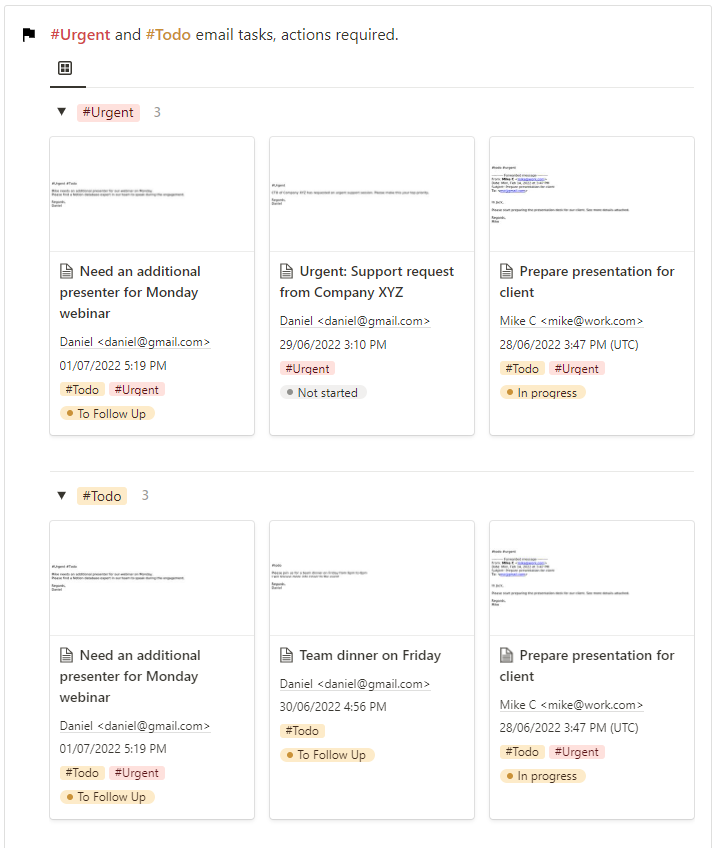 Additionally, you can also manage emails that need to be followed up again in a separate section of the template. All you need to do is to mark important emails that require follow up with the status column of the inline Notion table.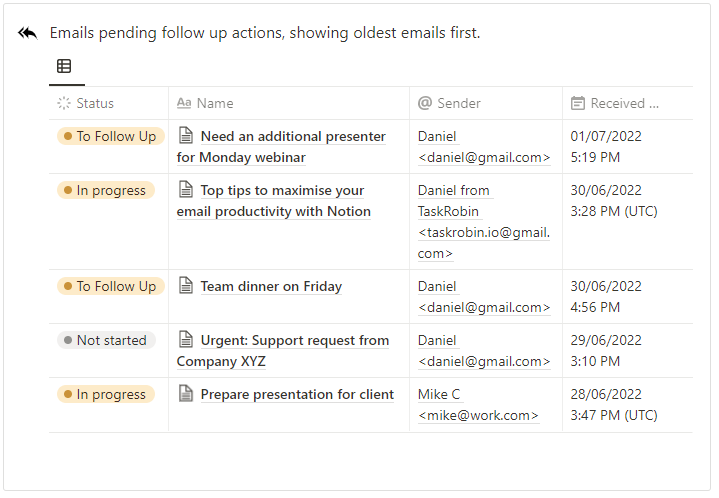 And it goes without saying there are also chronological views of your saved emails. You can both view a list of all the lastest emails you have saved, or to see them in a monthly calendar view!
Moreover, the Email Hub template comes in two versions: Mono and Duo. The Mono version is designed for a single user to manage one's own email workspace in Notion. While the Duo version is designed for a team of two, where you can assign emails to personal dashboards and bring them to the attention of your partners. It is also very possible to customise and extend the Email Hub Duo template to manage emails for more than two people! Perfect for the chief of staff, secretaries and personal assistants who are Notion lovers!