Forward Emails to Notion as Tasks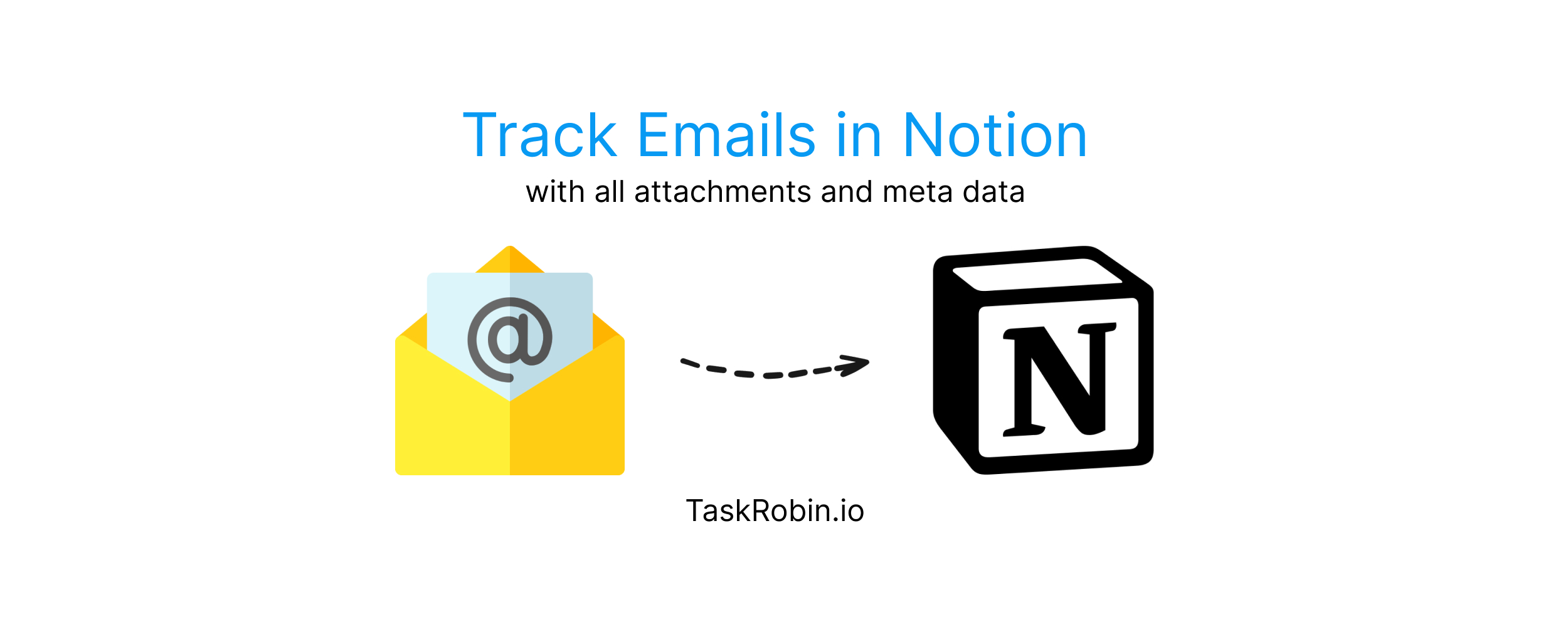 Notion is one of the best note-taking and project management tools in 2022. The easy to use and intuitive user interface combined with flexible table-like databases allow many enthusiasts and businesses to use Notion as a productivity hub.
However, if you are coming from Evernote or Todoist, you will notice that there is no way to quickly send and forward emails into Notion and save them as tasks.
There are third party applications that help you get emails into Notion. But they are either really difficult to set up or missing critical features such as capturing the email sender, attachments and HTML content.
Notion can be so much more powerful when you can auto save emails to your tables and track them as tasks. You can automatically save all your purchase receipts or recurring bills to Notion or capture and archive your favourite newsletters. You can even set up a team workflow hub and easily save and share important client emails with your entire team. It would be a game changer!
This is why we decided to build TaskRobin.io - a one stop tool to easily save emails to Notion with attachments.
TaskRobin helps you save emails to Notion
Setup in 3 simple steps:
Step 1. Enter your email inbox address on TaskRobin
Step 2. Create a new Notion database page
Step 3. Connect your Notion page in TaskRobin and pick a private TaskRobin robot inbox for yourself!
It's that simple!
Save your emails by forwarding them to notion@taskrobin.io, or any other TaskRobin inbox of your choice. Our robot will fetch and save your emails to your Notion page together with all your attachments, message history, email properties like timestamps and more!
From there, you can easily add a Board view or Timeline view to your Notion database and track your emails as tasks, manage and monitor using tags and collaborate with your teammates entirely in Notion!
Automatically save emails to Notion with email rules
To even further automate your workflow, you can use email rules to automatically forward emails to save them to Notion without even lifting a finger.
Check out our free Notion templates that help you manage emails in Notion!
Notion is an amazing new technology that has allowed digital natives from all walks of life to enhance their productivity. Let TaskRobin help you supercharge your Notion by integrating your emails into your workspace!