Save emails to Notion with all your attachments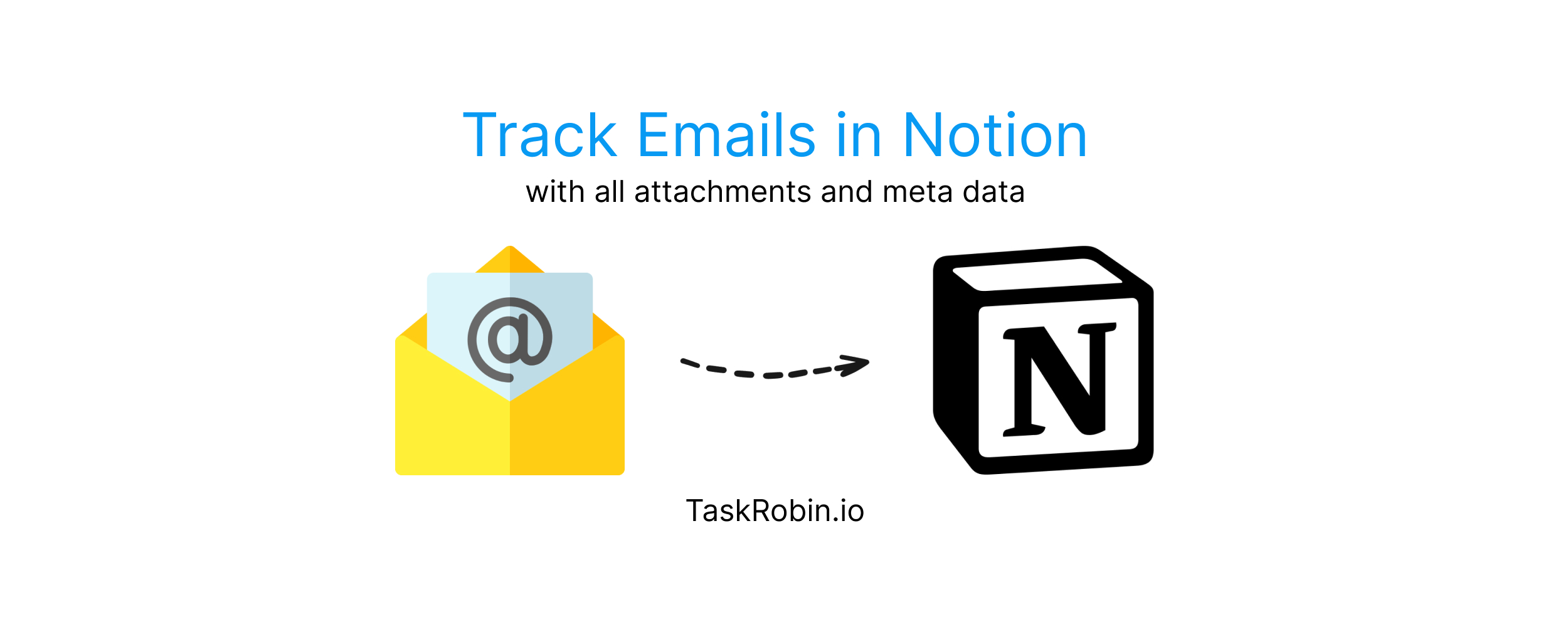 Touted as one of the fastest growing tools, Notion is a next generation note taking app that helps you organise your personal and professional lives. It is an incredibly powerful tool that harnesses the power of databases within the interface of a user friendly note taking app.
A productivity app like Notion can help you track your business orders and manage your client requests. When you receive a customer email, you can save it into Notion and start tracking emails as tasks with a myriad of functions such as comments, tags and other custom properties.
However, if you are coming from apps like Evernote or Todoist, you will notice that there is no way to quickly integrate your email inbox and save your emails to Notion pages within the Notion application.
3 ways to send emails to Notion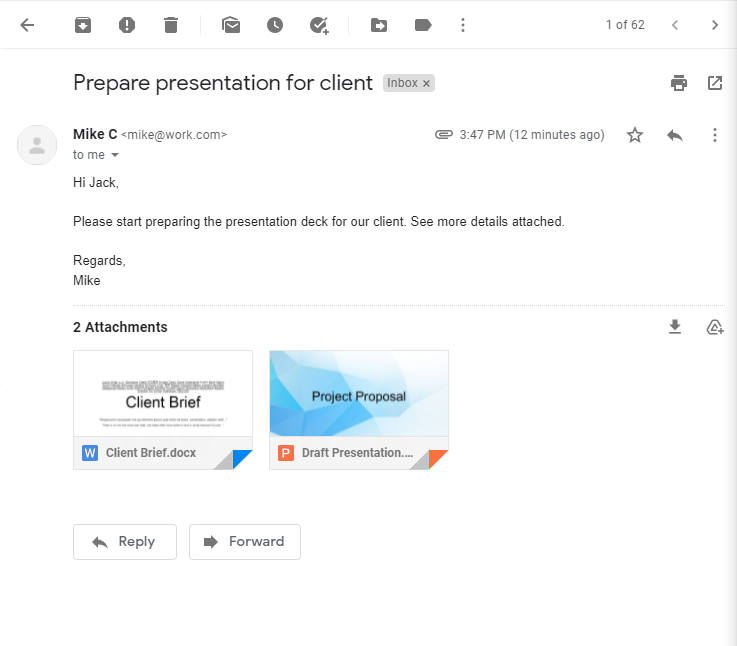 There are a few third party applications that help you get emails into Notion and we will evaluate 3 of them today and compare the pros and cons of each solution.
2023 update: Make seems to have stopped supporting Notion email integration.
Zapier
Zapier is a generic, no-code online automation and integration platform. Zapier does not specialise in integrating with Notion but it can help you to get your emails to Notion with limited customisation and features.
To start saving emails to Notion, you need to create a 2-step Zap (a Zap is what Zapier calls an automation workflow), with 7 diffeerent forms to be completed. It takes around 5 minutes to setup and during our testing we are unable to test the email trigger from the Zap creation pages but the Zap was able to receive emails eventually.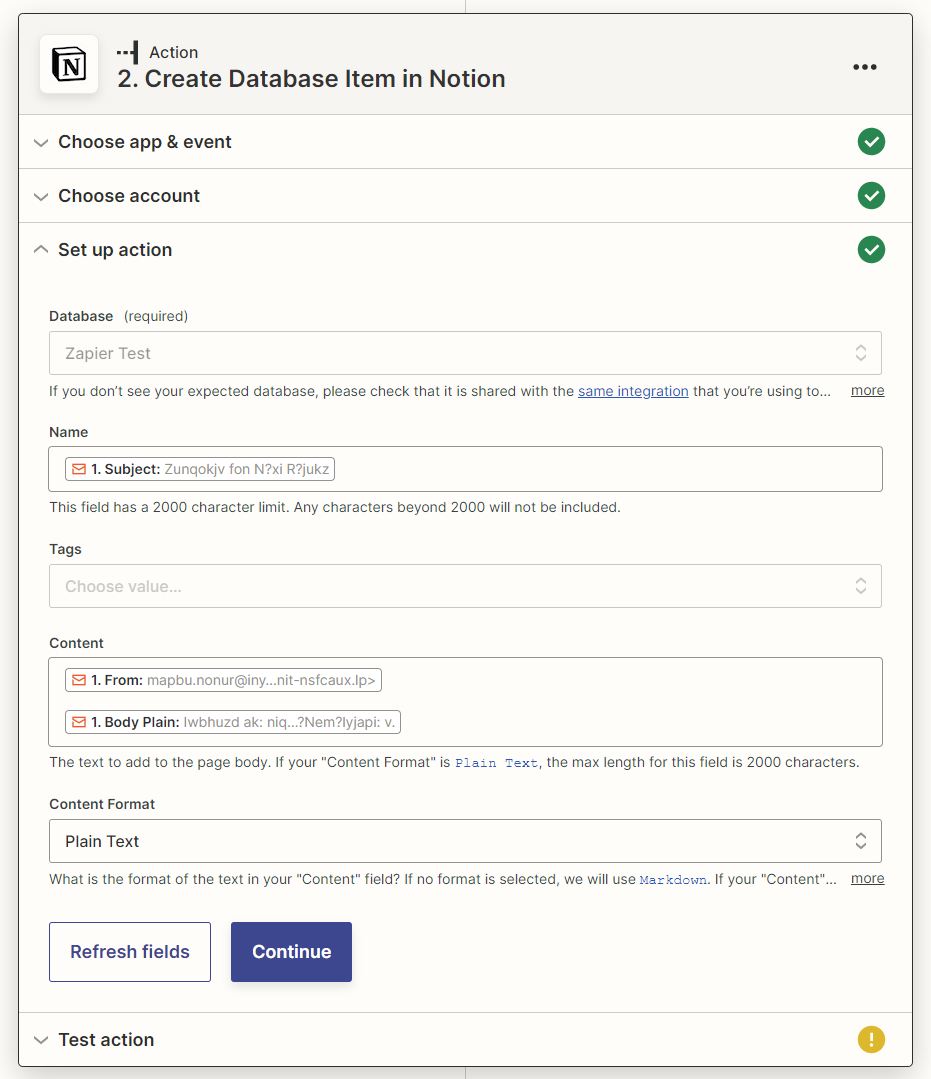 As you can see from the above screenshot, Zapier will analyse your email and allow you to have limited customisation of the final output Notion item's format. You can add the subject of the email in the name of the new Notion item, or a combination of a few email properties. Similarly, you can decide with limitations on how the content of the Notion item will be displayed.
Zapier's processing algorithm will be able to recognise a few email attributes such as subject line, sender, cc, recipients etc, so you will be able to customise and insert those attributes in the final Notion item as emails are saved to Notion.
You will be able to determine the order of appearance for email data fields that Zapier can recognise in the body of your new Notion database items.
Unfortunately, Zapier is not currently supporting the use of Notion properties to allow advanced sorting and filtering in Notion. Furthermore, Zapier does not support attachment processing - your email's attachments will not be saved and be available for download in Notion. There is also no AI assisted features to enhance your workflow.
Make (no longer working in 2023)
Make is similar to Zapier. Previously, Make was known as Integromat, and Make supports web integrations to many different platforms. Just like Zapier, Make is a generalised integration service between data sources and different applications.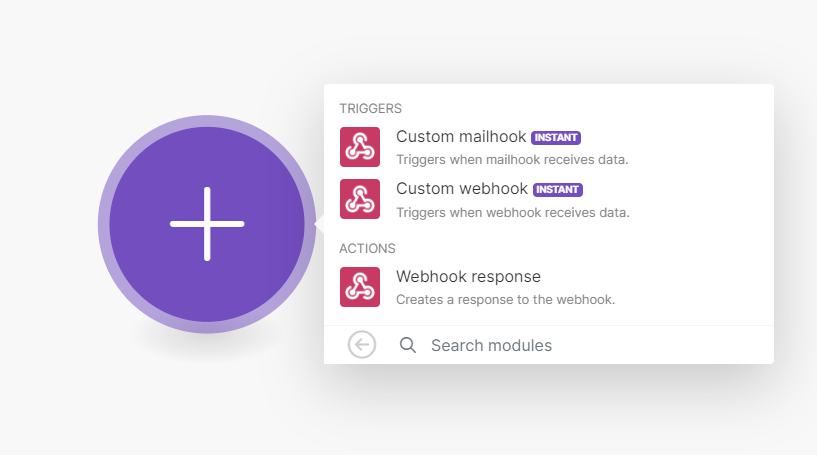 Though it is a little counter-intuitive, the easier way to setup Make to save emails to Notion is not with a "Watch Emails" (this currently does not work directly with Gmail without additional guides). We will use a "Webhook" instead. Once you select the "Webhook" trigger and gives it a name, Make auto generates a random and long alpha numeric value as an email address where you can send emails to.
Save this email address and add it as a contact in your address book because you will most definitely not remember this email address.

Now, we will add a next step in our Make integration and select Notion as the app. Then, select "Create a Database Item" as the action.
We will need to connect our Notion account by clicking "Add" under "Connection" and select the pages we want to give access to Make.
After that, we will enter the database ID of our destination Notion database. Select "Select from the list", click the "Search" button and then enter the name of your Notion databse to search and load the database ID.
That is all you need to setup. But it seems that Make no longer supports email integration with Notion in 2023.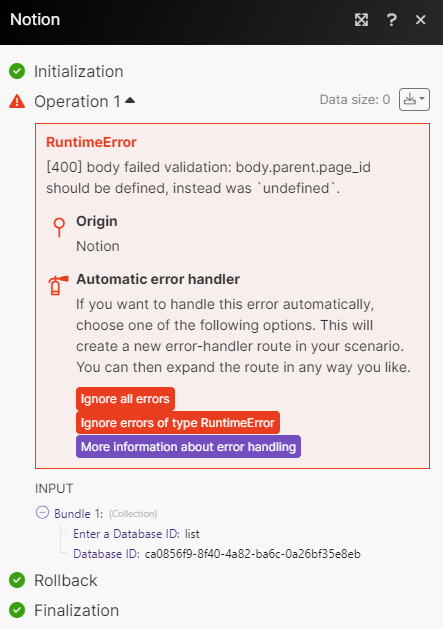 TaskRobin
As you probably would've concluded by now, it is not easy to send emails to Notion at all!
This is why we decided to build TaskRobin.io - a one stop tool to easily save emails to Notion with attachments.
You can set up TaskRobin in 2 minutes with 3 simple steps:
Step 1. Enter your email inbox address on TaskRobin
Step 2. Create a new Notion database page
Step 3. Connect your Notion page in TaskRobin and pick a private TaskRobin robot inbox for yourself!
Here's a video guide of how you can do it.
And voila! You're ready to go!
If you want to link additional Notion databases with TaskRobin, it is a simple one step process. You just need to navigate to your dashboard and add a new integration. Your connected Notion databases will be available for selection in a drop down and you can create an easy to remember TaskRobin email address to send your emails to.
You can even setup auto forwarding to TaskRobin so you can save all your emails without automatically!
Save your emails by forwarding them to notion@taskrobin.io or a private robot inbox of your choice. Our robot will fetch and save your emails to your Notion database and create a new Notion page together with all your attachments, message history, email properties like timestamps and more!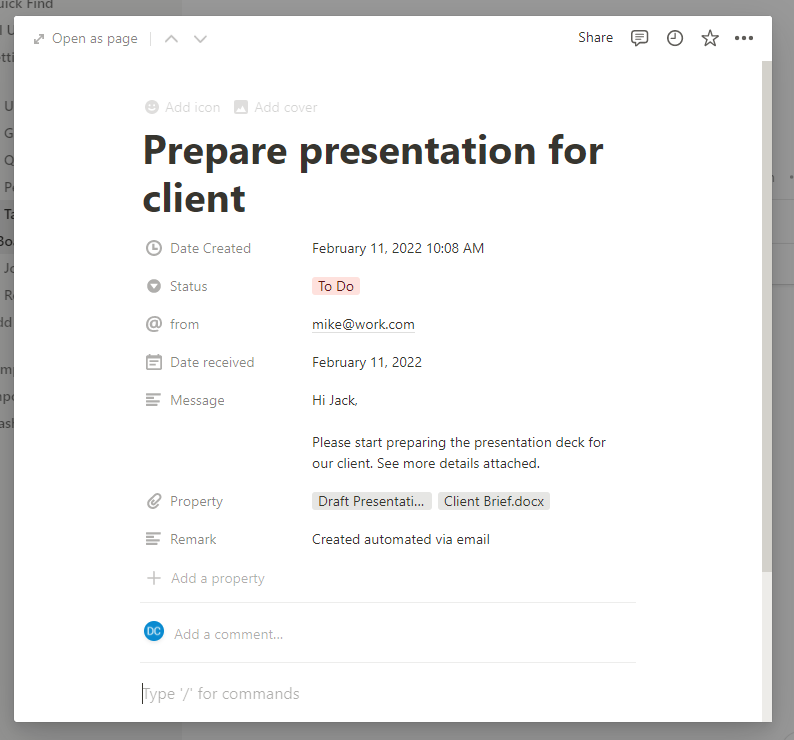 From there, you can easily add a Board view to your Notion database and track your emails as tasks, manage and monitor using tags and collaborate with your teammates entirely in Notion!
Check out our free Notion templates that help you manage emails in Notion!
Email communication is still a fundamental part of how we conduct businesses online. Let us help you supercharge your workflow to easily save your important emails to your Notion workspace!